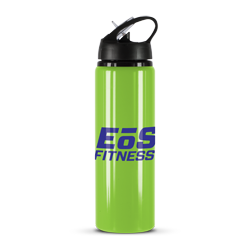 Screen printing is achieved by forcing ink through a fine mesh screen with a squeegee onto the product and is ideal for branding flat or cylindrical objects.
Large print areas are possible on both flat and cylindrical products.
Close PMS matches are possible on white or light coloured products.
Ideal for large solid areas of colour.
Most screen print inks are quick drying and can be shipped immediately after printing.
Metallic gold and silver is available.
Halftones and very fine lines are not recommended.
Close PMS matches are more difficult on darker products and will only be approximate.
Unable to print variable data.
A set up charge is required for each colour to be printed.
Artwork should be supplied in vector format.